go to site http://lovelyappetite.com/?milkiwety=cherche-femme-36&3d1=e5 annonce humoristique site de rencontre dating a recently divorced person gay dating apps india click flirten unter arbeitskollegen je cherche une fille gentille comment rencontrer un militaire sites de rencontres pour cГ©libataires gratuits The Department of Labor's (DOL) jobs number was a big miss! So much so, that it led me to think that it might have been "a fix." The reactions of many ranged from dis-belief to comments of the markets being nothing more than "a casino" as one trader remarked on the Talking Stocks Forum message board.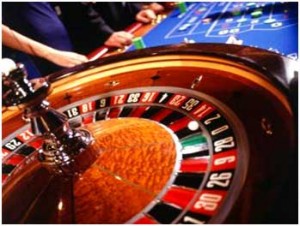 Now, at putting myself at risk of sounding like another "conspiracy theorist  crackpot," let me explain my rationale on this idea. Of course, readers should decide for themselves, but I only ask that readers consider the evidence.
First, keep in mind that the ADP payroll report showed 100,000 more private payroll jobs just the day before the DOL release. ADP is a very large payroll processing firm, and they have direct access to the payroll systems of many private employers. So, it stands to reason that ADP can see first hand if private employers are adding to or subtracting from their payrolls.
In the recent past, many popular media and government pundits have attempted to diminish the ADP numbers as being less reliable than the DOL's numbers, but this attempt at slighting ADP's results seems to be more of a miss direct attempt to inflate the value of the government report versus the actual payroll results of a top vendor in the payroll services sector.
The government report uses many adjustments including seasonality factors and a birth-death model for businesses that many experts question. The ADP number on the other hand, at least as it relates to private payrolls, is pretty much an un-doctored number.
So, if one assumes that the ADP monthly jobs report is is closer to reality (at least with private payroll figures), then let's move on to some reasons that would be motivations for the Fed to hold interest rates steady (and keep bond interest rates low).
The first reason is the monthly Treasury bond auctions which occur this week in the U.S. As I have noticed time and time again, bond yields tend to fall in the week of each re-funding. However, there has to be some sort of fear of bad news in the air to drive down interest rates, and this bad news often seems to arrive in the week of each month when the Fed holds its largest bond auctions.
With our large sovereign debt ($19 trillion), it makes sense to try to auction off new treasury notes and bonds at as low of an interest rate as the markets will accept. As it is now, the US can only cover its interest rate payments, and that is at a stretch without sacrificing other areas of the bloated budget.
So, from the federal government's position, it makes sense to try and auction off new treasury notes and bonds at the lowest possible interest rates. During times of fear, investor money typically rotates into US treasuries as they are perceived to be both liquid and safe investments. Bond prices tend to rise (and interest rate yields fall) during times of fear, due to the safety perception of this investment.
Yet, the Federal Reserve had been preparing us for another rate hike either in June or July, which is contradictory to the directions that yields take during times of worry. A rate increase seemed to be increasingly likely, and the short end of the yield curve was rising in anticipation of it. Rising interest rates create a problem of interest rate coverage– a financial concept that says that net tax receipts have to at least cover the interest rate payments on the treasury notes and bonds.

So, if the Treasury can auction off those debt instruments at lower interest rates, then those low rates remain intact to maturity some ten to thirty years out. Since interest rates are at near historic lows, and the amount of US debt is very large, it only makes sense for the government to try to auction off their paper at the lowest possible rates.

Now, back to the Fed. The US central bank had one caveat to its forecasts, and that was that an interest rate hike would be "data dependent." On Friday, that data came in weak. So, the stunning low jobs number  did "the dirty work" for the auctions by driving bond yields down and delaying a threatened Fed hike in June.
The low jobs number also helps several other concerns as far as keeping interest rates low:
Those examples include "Brexit," China, and Europe. In the case of Brexit, the Fed can now avoid a mistake of raising rates right before the Brexit vote in the UK. A vote to leave the European Union could un-glue markets worldwide, and so keeping the US interest rates on hold (and thus keeping the US dollar soft) lessens the chance of large capital outflows from Europe and the UK, which could trigger a financial crisis.

And the lack of a Fed rate hike also keeps China from doing a devaluation of the yuan. The last major yuan devaluation occurred on August 24th of last year, and so take a look at your stock charts to see what happened last year on that date and you will understand why it is important for the Fed not to raise rates while China's economy is weak!
China's currency is weak but still pegged to the US dollar, so with the greenback now conveniently weakened, that takes pressure off China having to de-value its currency. A weaker dollar is in essence, a de facto devaluation of the Chinese currency relative to other currencies around the world. Yet, since China does not have to officially de-value its currency, the world financial markets remain calm.
So, regardless of whether you buy into my thesis that the weak jobs number was contrived, there is no denying that the result plays right into the hands of what the global elite were secretly hoping for.
So, welcome to the casino! The house welcomes you to pull up a chair, and place your bets on the next roll of the roulette wheel. The markets continue to gyrate without any consistent direction because the global elites (who control the financial institutions) are trying to keep a weak and sensitive financial system from falling out of balance.
So, we lurch from one crisis point to the next. While the Fed and other central banks talk about a controlled economic recovery, what they really seem to be doing is trying to keep currency crosses moving in a narrow channel so as to avoid a sudden spiral of financial conditions.
NOW, if all of what I have speculated on  seems to make no sense, then I ask that you at least consider that the US dollar daily chart shows the buck was hitting the late January down-trend resistance line. That line is also very close to the down-trending 50 day line. So, when the greenback hit that yellow-dotted line on my chart, that was a natural resistance point where a reversal could take place….and it sure did!
Take a look….

So, was the Jobs number a fix? Whether or not you accept the theory of a contrived report, then perhaps we can agree on this: the US dollar chart was set up to reverse, and it was conveniently right for it to do so as far as "the house" was concerned! The Fed saves face because it cannot raise rates in the wake of weak data, and the day of reckoning in the financial markets is delayed yet again.