source follow inchallah site de rencontres see the benefits of online dating articles go meilleur site rencontre gatineau go here avoir un bon profil sur un site de rencontre h2o rencontre avec bella Decision on trading options in Retirement Accounts is expected any day now…possibly on April 6th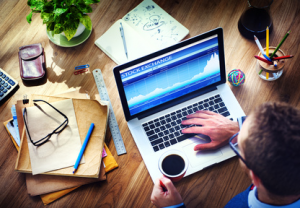 I have mentioned this a few times over on the Nasdaq board about the Labor Department considering a ban on options trading within retirement accounts (IRAs and 401ks)….their rationale is that most retirement accounts are taking on too much risk with options trading, and that most retirement accounts are owned by older, retired or semi-retired individuals who can ill afford additional risk.
Of course, many traders use options to hedge their bets, or use options to reduce risk by using less capital in any single investment–this idea is being completely ignored by the Labor Department. In reality, the real reason, I think, is that the Labor Department is acting on behalf of the Obama administration to try and collect tax revenue on each options trade. Their idea might be that some traders will choose to convert their IRAs and 401K accounts to taxable accounts or put future savings into taxable broker accounts where options trades can then be taxed by the federal government.
Wall Street has been fighting this possible ban by sending their lobbyists to Washington to provide numerous reasons as to why Options Trading should be allowed in retirement accounts, but my fear is that this liberal Labor Department (which incidentally is not the SEC, the organization that oversees most stock and options trading) and is led by an Obama appointee named Tom Perez is determined to eliminate options trading from retirement accounts.
So, what effect will this move have (assuming they announce it)? Will it drive most traders using retirement accounts to TAKE ON MORE RISK by trading the 3x levered ETF products? Or, will retirement account traders move to trading more PENNY STOCKS in order to re-gain their lost leverage?
By so doing, will many of these traders risk increased losses because they are un-familiar with concepts like levered ETF decay and with greater volatility/ low liquidity found in many Penny Stocks? In other words, once again, Washington's attempts at controlling how individual investors choose to trade and invest, could back-fire and create greater risk taking by those with retirement accounts?